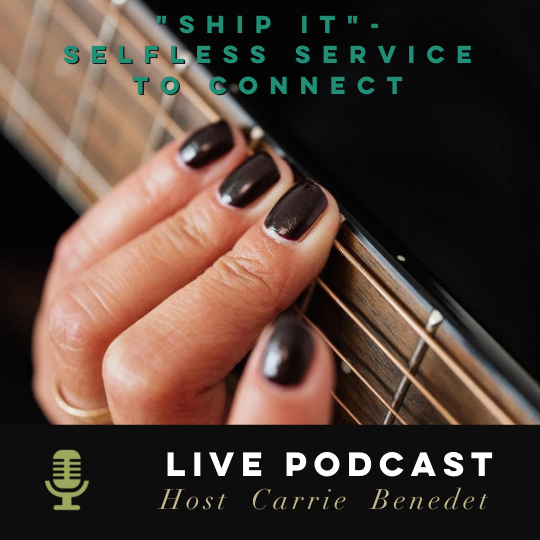 When you look back over your life and realise you've had a few iterations of becoming you - how do you feel? What have you noticed and what now gives you a hug and a smile each day?
Wendy Lloyd Curley says she is now onto Wendy#4 and enjoying every minute of it! Listen in as we talk about her thriving habits including playing the guitar every day and the mentors who have been instrumental in her life and work. Wendy shares that her 'daily bounce' is knowing that she can make a difference through exploring mindsets.
We share thinking about 'networking' and challenge the mindset that networking is selling - which it definitely is not! 1:1 relationships are a core pillar of connecting for purpose, collaboration and advocacy.
Our conversation visits that we have at this point in history, a remarkable opportunity to harness the digital and electronic tools at our fingertips to nurture more fulfilling 'selfless service' and 'connect to collaborate' ecosystem. This ecosystem includes global mindfulness and listening with intention not distraction so we can be more efficient and healthy in all aspects of our thriving.
For more information contact :
wendy@strategicnetworking.com
carrie@carriebenedet.com