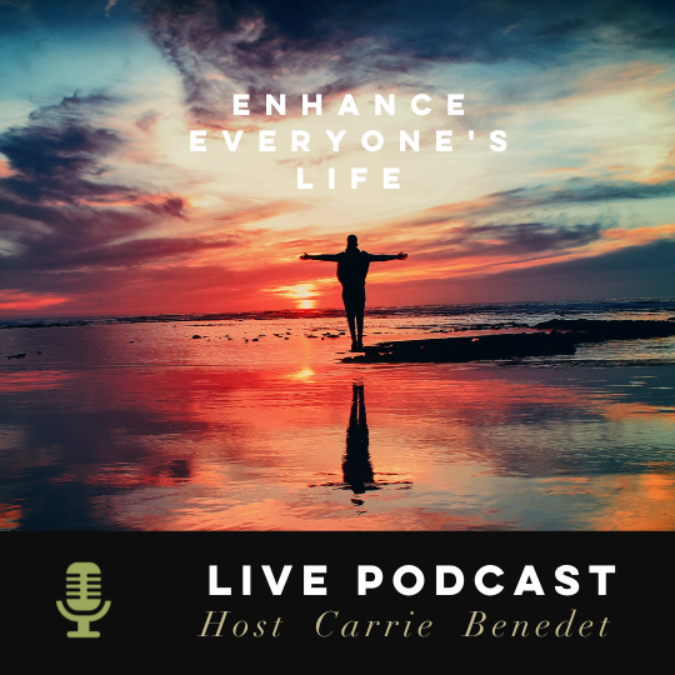 "Life is too short for anyone to be spending their time, grieving and suffering - Yes it is as simple as that!"
Karen Chaston knows that if you feel that there is something missing in your life maybe that something is you!
A life changing event in July 2011 with the death of her 27 yrs old son Dan created a totally new space for Karen to understand people more.
So how did she renew her focus after this sudden and cruel shock? Listen in as we share how we really don't know how to deal with loss and significant change in our journey of life and how it's possible to love despite despair and pain.
Karen shares her 9 areas of life and the Five Step Process that makes the loss easier to manage, an empowering process:
1. Stop
2. Accept
3. Identify (forgiveness)
4. Complete acknowledgement (out loud)
5. Pivot for a deep dive (new possibiities)
"The gift is not in the loss- it comes after wards when you unravel the loss..."
I hope you enjoy our conversation with Karen, an exceptional person and leader!
Every podcaster loves a little love, so share this with someone who you think will benefit and enjoy and leave a review on their fav podcast platform.
To connect with Karen:
URL: thechastoncentre.com/
URL: karenchaston.com/
Email: karen@karenchaston.com.au
LI: https://www.linkedin.com/in/empowerwomen/
To connect with Carrie:
Email: carrie@carriebenedet.com
URL: www.carriebenedet.com
LI: https://www.linkedin.com/in/carriebenedet/